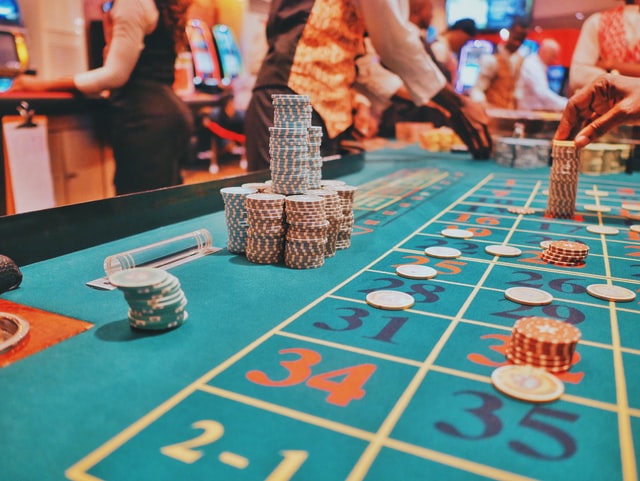 This is a recurring problem that we see on the forums, the post titles "the casino doesn't want to pay me" are flourishing and people don't know how to get their hard-earned money back. There are rules to follow before playing at a casino to make sure you get your money back.
1 – To get paid choose a trusted casino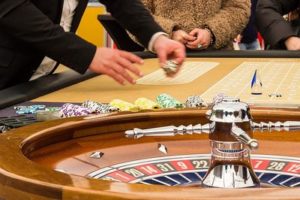 Yes, it seems obvious and it's not that easy to find, you never know who's hiding behind online casinos and there's always a risk of not receiving your money. The important thing is to get as much information as possible about the casino you want to register at, are the other players' opinions about the payments good, because yes you have to read the opinions because some will leave bad opinions because they have lost while playing slot machines. Interesting opinions are those of the live roulette and easy withdrawals.
Dublinbet and Lucky31 are casinos that have been trusted by players for a very long time and have the most roulette tables live, which is why they are very often recommended. There is nothing stopping you from playing at another casino.
2 – To get paid, refuse the bonuses
One of the main reasons for a refusal to pay is that the bonus conditions are not respected, indeed I always recommend not to take the bonuses because they are subject to very difficult conditions to achieve. You often have to bet 30 and 100 times the amount of the deposit. In this case you will have no chance to get your money back, you will have to meet the bonus conditions before you can expect to be paid.
3- To get paid, check your papers before playing
Another reason for the casino not to pay you is to verify your identity. Indeed on most online casinos you usually have to send a proof of residence, an identity document, a copy of the credit card that has or will be used to deposit money. The trick here is to validate the paperwork before playing, the casino will be in a hurry to see you play on its site and will quickly validate this. If you ask in the chat it will only take a few minutes. The idea here is to avoid having refusals such as "paper not validated", "unreadable identity card", "invalid receipt", once it is validated, it is validated!
4- To be paid often withdraw often
Online casinos are very afraid to see players leave with large sums of money, because he thinks you will no longer play at their casino. It will be better to make small withdrawals regularly than very large ones. First it will verify that the casino is serious and that it is paying you, if a 50€ withdrawal does not work then you can say to yourself "I lost 50€", but if you ask for a 2000€ withdrawal and it does not work then you will only have your eyes to cry:'( Don't take all the money out of the account so the casino will understand that you will keep playing on its site.
5- What are the possible refusals to be paid?
Dishonest casino
In this case, it will be very difficult to get your money back because you will not have chosen a trusted casino. It happens to everyone, but the important thing here is not to do the same thing anymore. Choose a casino like Dublinbet or Lucky31 to make sure you get paid.
Bonus conditions not met
In this case you will not be able to withdraw your money until the bonus conditions are met, simply request the withdrawal after the conditions are met.
Lack of one or more proof of identity
You will have to submit your receipt, without it, no chance of being paid.
Violation of the General Terms and Conditions of Use of the site
It is better to read the Terms and Conditions before registering on a site, but it is true that it can be boring to read, but you will learn a lot of things and how each sentence is turned so as not to pay a player. If you have violated the T&Cs then unfortunately there is nothing you can do.
6- What to do when the casino doesn't want to pay me?
First answer the refusal email by asking precisely why you were not paid and if you broke a rule then ask which one, it will allow you to identify the problem.
Then explain your good faith by telling the problem precisely. There is no need to be violent or threatening in your remarks, as this could put an end to your chances of recovering your winnings. Be courteous and courteous about the casino, suck up to them.
Is a legal remedy available?
Yes and no, if you are in a country whose government does not accept online games you will not be able to do anything. Therefore, you should consult the legislation in force in your country.
If you are registered on dublinbet or Lucky31 I can try to help you get your money back, that's what I did with Sylvie who was having payment problems because the papers sent were allegedly not the right ones. I put my grain of salt into it to speed things up and for her to receive her 250 € payment quickly. She received it 48 hours later.
The final word
It can be very difficult to get your money back and indeed it is, most casino sites are unscrupulous and do not pay you or find every excuse not to pay you. Quite often you will not be able to do anything, and that is why it is essential to choose your casino carefully before registering so as not to have any problems during payment.
If you have to choose a casino
Choose a trusted casino such as dublinbet or lucky31 that have been on the market for a very long time
Refuse bonuses
Validate your papers before playing
Withdraw small amounts regularly (under $100) rather than large amounts
The casino won't pay me
Reply to the rejection email to know the exact reason
Depending on the answer, find out in which case you are in
In any case, remain courteous and polite